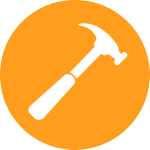 INSTALLATIONS
Any electrical or technical installation made with over 20 years of experience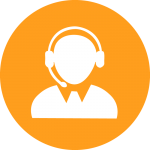 ASSISTANCE
H.24 Availability with instant reports for the ongoing assistance request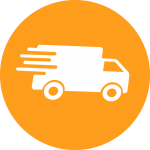 FAST MAINTENANCE
Geniotek's support centers are all over the nation for a fast intervention by the technician (up to 4 hours from the request)

ANTENNAE
Every type of digital, satellite and terrestrial antennae. For broadcasting or receiving radio and television channels or internet connection via satellite.

SOUND EQUIPMENT
Audio and microphone systems for malls and business activities (in compliance with EVAC safety rule).

VIDEO EQUIPMENT
Digital Signage, Touchscreen totems and Videowall for shops and events.

SECURITY
Alarm systems, video survey, access control.

CONNECTIVITY
Internal Networks via cable or wireless. Modem setting and configuration (terrestrial and satellite).

PAYMENT SYSTEM
Cash register, Fiscal printers, Payment system with integrated back office and data analysis.
Technical Advisors
Aid and Assistance during the planning phase. Advising in the Hardware choice for the best price/quality option
Contact us
20 YEARS IN THE BUSINESS
Over

15.000 interventions
all over Italy
With 5.000 stores in our assistance network. 22 Support centers all over the territory, for a fast and accurate service.
CASE STUDY
RADIO P.O.S.
For more than two decades, Radio P.O.S. has conceptualised and designed complete solutions in the areas of instore radio and instore TV that are tailored to their target group. These range from musical audio input to advertisement production and airing ads, to individual instore radio or instore TV programmes.
SNIPES
Videowall, Digital signage and monitors
MAXIZOO
Satellite and terrestrial antennae installations. Audio system and EVAC alarms
CASE STUDY
Flex | pos
Specialized in retail, Flex | pos operates all over Europe to ensure a top-quality service. Cash register and Fiscal printer are their specialties.
DEICHMANN
Roll-out for all points of sale in Italy, Cash register and back office system
ADVICE
Support for the design phase and configuration of the roll out fiscal printer
Contact us!
Geniotek is a division of Radio Ros&Ros, a inStore radio leader in the 'Great distribution' business.
Over 3100 stores are provided with their radio service. For more info go to:
Visit the site